Motivated to the fact that bets become legal in more US states, more and more Americans succumb to fun. This is a serious blow to the traditional casino market in this country, where its competition represented in classic sports betting, eSports betting, horse betting, and even foreign gaming operators trying to make a place in the market is growing U.S.
While this situation can be an obstacle for some casino operators, for others it represents an opportunity to update their platforms, include new games and adapt to the rising wave of gamblers. And this is a fairly large market for the amount of money it handles: according to studies by the American Gaming Association (AGA), Americans spend about $ 140 billion a year on sports betting alone. Previously, much of this figure belonged to illegal bets, so there was no tax benefit for the state. Now, all this expense will be regulated, which of course will mean a higher collection. Measures like these do nothing but benefit the state, protect citizens more, and ensure a safe environment for gambling and fun, as was recently shown when in Italy they dismantled an illegal sports betting network.
Added to that, this huge market is expected to grow even more. According to a survey conducted by the AGA of 1000 American football fans, 19% of them bet on sporting events when the survey was conducted, while 31% intended to do so when it became a completely legal activity.
However, for other casinos sports betting is not as profitable, so they are more reluctant to include such games on their platforms. Sports betting is the least profitable game for online casinos. These types of bets only represent a kind of "hook" to attract players and then take them to bet on more profitable games for the house, such as slots or blackjack.
The United States Supreme Court has eliminated a rule that prohibits sports betting in 46 of the 50 states in the country, causing short-term uncertainty among companies engaged in this business in Costa Rica. The Costa Rican Coalition of Development Initiatives explained that the entity does not work with this type of company, so it does not know the figures that this business generates in the country.
But what about the situation in Costa Rica?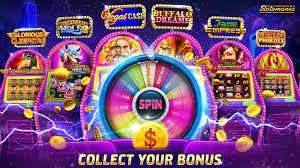 Information from 2014 indicates that in Costa Rica between 250 and 500 centers dedicated to sports betting were operating. The guild of the 'sportsbooks', the places where a bettor can make his sports forecasts and bet online, is very tight.
The picture is still uncertain, although they have known about this legislation for more than five years. Soon they will begin to see mergers of companies, acquisitions, and bankruptcy of others. Nothing will happen overnight. On whether these service centers could migrate to the United States, it is a little hurried to issue a criterion on this point," the executive said.
In the country the 'sportsbook' business has diversified and "in addition to the legislation, there are other reasons why companies seek to open service centers outside the United States, such as operating costs, talent, access to financial structures, etc.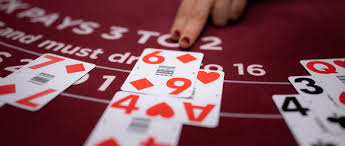 In Costa Rica these companies, in addition to having call attention services – used by players to bet -, many operators have design, marketing, finance and business development departments, among others.
The service centers of these companies in Costa Rica operate fully protected by local legislation, the vast majority of companies are up to date with the payment of their taxes and their employer obligations.
Many professionals have found in the sports play industry an opportunity to make a career and move their families forward. In fact, these professionals could easily be absorbed by other industries in case companies seek to leave the country. In the United States, clandestine sports betting today represents an annual market of $ 150 billion, according to the American Gaming Association.
The post The betting situation in the USA and Costa Rica: The comparison appeared first on The Costa Rica News.
Credit Source link